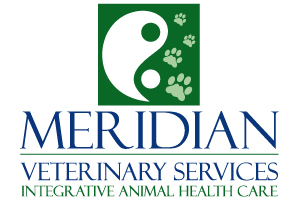 Dr. Leanne Lipton
BS, DVM, CVA, CVSMT, CVC, CVTN, CVFT
​
An animal hospital in Silver Spring MD that provides general veterinary medicine & holistic modalities
​Contact Us:

301.593.3749​
Welcome to Meridian Veterinary Services, an animal hospital in Silver Spring, Maryland and serving the greater DC metro area. We offer general and holistic veterinary medicine for dogs & cats. Our caring, compassionate, integrated approach helps pets achieve healing and wellness.

Hours of Operation:
Mondays - Thursdays: 10 am - 7 pm
Sundays: 10 am - 2 pm
Blog Posts from Dr. Lipton
Services
Comprehensive, Integrated Pet Care
Meridian Veterinary Services offers comprehensive veterinary care that includes traditional veterinary medicine + holistic veterinary treatments such as acupuncture, chiropractic, nutritional consulting & a variety of other holistic care options.
​
At Meridian Veterinary Services, we provide individualized care for the specific needs of your pets that consider their health condition, age, breed, temperament, seasons of the year, and more.
​
Our balanced approach to veterinary medicine results in healthy pets that live enjoyable lives.
Expert Knowledge
Dr. Lipton has more than 20 years of experience in general veterinary medicine, emergency, and critical care for dogs & cats, as well as holistic veterinary medicine.
Dr. Lipton also is certified in veterinary acupuncture, chiropractic, and a wide variety of holistic treatments.
​
With extensive experience in both traditional veterinary medicine & holistic modalities, Dr. Lipton brings a wide array of treatment options to the table for the health and healing of your pets.
Results
Dr. Lipton's integrated approach to pet care includes partnering with pet owners to provide the preventative & maintenance care that keeps pets healthier.
​
Initial appointments involve a review of your pet's current condition, diet, and home environment.
​
From there, she develops care plans that address your pet's unique needs and health issues.
​
Dr. Lipton also teaches her clients simple, holistic treatments such as acupressure & therapeutic massage so that pet owners can be involved in the ongoing wellness of their pets.