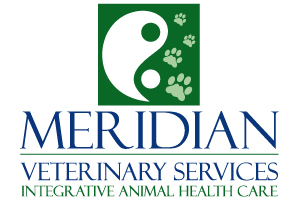 Dr. Leanne Lipton
BS, DVM, CVA, CVSMT, CVC, CVTN, CVFT
Certified in Veterinary Acupuncture, Chiropractic & more
​Contact Us: (202) 821-3893​
Meridian Veterinarian Services (MVS) partners with you to provide Eastern and Western medicine principles often in the comfort of your own home.
Blog Posts from Dr. Lipton
Services
Meridian Veterinary Services (MVS) offers integrative health approaches to common problems including:
arthritis

digestive disorders

kidney and liver diseases

musculoskeletal problems

neurologic issues

behavioral problems

allergies

cancer

and more
Offering holistic treatments to ailments provides options that are less invasive giving a more balanced approach to health care.
Integrative
Health Approaches
Dr. Lipton is dedicated to finding non-invasive treatments to common ailments.
She brings 22+ years of experience in general medicine, emergency and critical care, and holistic treatments such as chiropractic and acupuncture. Services also include: Chinese herbal medicine, prolotherapy, acupressure (tui-na), physical therapy, homeopathy, nutritional consulting, orthotics, non-sedation dentals, hospice care counseling, and at-home ethuanasia.
Expert Knowledge
Results
Dr. Lipton's unique approach to treating patients focuses on partnering with pet owners to provide preventative and maintenance care for their pets.
Most initial appointments are house calls where Dr. Lipton evaluates your pet, their diet, and the home environment. From there she develops a customized treatment plan.
Dr. Lipton teaches her clients several forms of acupressure, massage and physical therapy thus engaging owners as practitioners in the ongoing care of their pets.