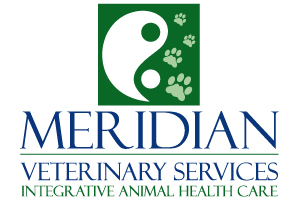 Dr. Leanne Lipton
BS, DVM, CVA, CVSMT, CVC, CVTN, CVFT
​
An animal hospital in Silver Spring MD that provides general veterinary medicine & holistic modalities
​Contact Us:

301.593.3749​
Holistic Vet Washington DC & Silver Spring MD
Seeking a holistic vet in Washington DC, Silver Spring MD & the greater DC area? Dr. Leanne Lipton's holistic veterinary services include a comprehensive array of traditional veterinary care & holistic veterinary medicine (acupuncture, chiropractic & other holistic modalities) for dogs & cats. Please see wide array of services we offer for your pets.
General Veterinary Medicine
Meridian Veterinary Services provides the following general medicine services for dogs & cats:
​
Exams

Vaccinations

Health certificates

Wellness care programs

Diagnostics

Sick patient care

Emergency & critical care

Spay / Neuter

Procedures (dental care, biopsies, exploratory surgeries)

Euthanasia
Holistic Veterinary Medicine
Located in Silver Spring MD, Meridian Veterinary Services is a holistic vet that serves the greater Washington DC area. Meridian Veterinary Services offers the following holistic vet care in Silver Spring MD and the greater DC metro area:
​
Acupuncture: Procedures that stimulate points of the body using the insertion of needles to produce a healing response

Chiropractic: Spinal manipulation or manual therapy

Chinese Therapeutic Massage - Tui-Na: A type of acupressure similar to Shiatsu

Chinese Herbs, Vitamins & Supplements: Herbal medicine is one of the 5 Chinese medicine principles

Fecal Transplants: Pioneered in Scotland, this treatment is used to address many different health issues

Homeopathy: Treatment of disease using tiny doses of natural substances

Non-sedation Dental: Dental care that involves gentle cleaning of your pet's teeth without putting them under general anesthesia

Nutritional Consulting: To develop an optimal diet that promotes health & healing

Ozone Therapy: A safe, powerful treatment for infections, metabolic disease, and cancer

Prolotherapy: Non-surgical repair of structural soft tissues
​
Need General or Holistic Veterinary Medicine Services for your pet? Call 301.593.3749 to schedule an appointment!
​
Hours of Operation:
Monday - Thursday: 10 am-7 pm
Sundays: 10 am - 2 pm