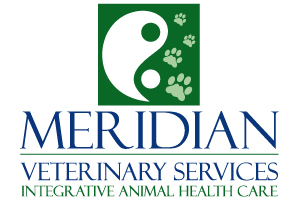 Dr. Leanne Lipton
BS, DVM, CVA, CVSMT, CVC, CVTN, CVFT
Certified in Veterinary Acupuncture, Chiropractic & more
​Contact Us: (202) 821-3893​
At the University of Vermont Dr. Lipton earned her BS in Animal Science in 1987. She then attended graduate school at the University of Alaska, Fairbanks where she studied Marine Biology. In 1998 she graduated from the University of Florida, College of Veterinary Medicine.

She then completed an internship studying under various veterinary specialists in suburban Chicago. The following year she completed a surgical internship in Charleston, SC. During the first few years of practice, Dr. Lipton worked as a general practitioner and conducted research at the University of Georgia School of Veterinary Medicine. She also practiced Emergency and Critical Care Medicine at several emergency practices.

Dr. Lipton became certified in Veterinary Acupuncture in 2005 through the Chi Institute of Chinese Medicine. She studied Veterinary Chiropractic at the Healing Oasis and Wellness Center. Additional certifications have also been earned at the Chi Institute (programs approved by the University of Beijing).

Dr. Lipton is a member of the American Veterinary Medical Association, American Holistic Veterinary Medical Association, and the American Veterinary Chiropractic Association. She also has interests in nutrition, Chinese herbs, homeopathy, Chinese therapeutic massage, physical therapy, and prolotherapy. She finds combining different modalities very effective in the treatment of her patients.

Dr. Lipton enjoys surfing, yoga, ballet, Tai-Chi and Qi Gong, rock climbing, hiking, camping, rowing/crew, travel and movies. She also appreciates humor and many forms of music.
Leanne J. Lipton
BS, DVM, CVA, CVSMT, CVC, CVTN, CVFT
Partners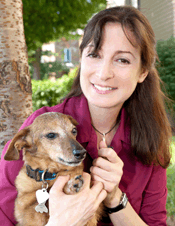 My Mission
To partner with my clients to provide balanced, comprehensive care for their pets. I also educate and train my clients to also be healers. Quality of life is the overall goal of health for both my clients and my patients.
Dr. Lipton & her dachshund Morty, who lived to 22 years of age.